Our hotel is located between high snow capped mountains and volcanoes in the
Andes of Ecuador. It is the perfect place to acclimate for climbing Cotopaxi, for
day hiking and biking in the Cotopaxi National Park, to visit the Quilotoa Crater
and the indigenous markets of Saquisili and Zumbahua and the andean
indian communities while enjoying all the comforts of home.
We offer 24 cosy rooms, all with private bath and fire-place (55 beds),
We also offer budget lodging in dorm rooms with shared bath in our
Hostel (7 beds) and camping facilities.
>> how to get to Hotel Cuello de Luna

>> Services and Prices



Hotel Cuello de Luna provides private 4x4 transportation from and to Quito, Laso,
Latacunga, Cotopaxi National Park, Quilotoa, Zumbahua, Saquisili, Baños, Chimborazo.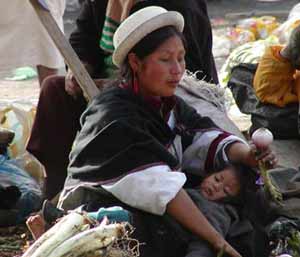 As well as guided excursions and tours, including hiking, horseback riding, biking and
mountain climbing in Ecuador, we provide certified highly qualified mountain guide service
for your private tours and expeditions throughout the Andes.
Acclimatize for your Climb to Cotopaxi volcano, Chimborazo and Illiniza in Hotel Cuello de Luna.

For specific information and prices, please contact us.
Please check our new english website



>>>>>> We don't process CreditCards at the Hotel <<<<<<<<
>>> accepted payment methods <<<

Hotel Cuello de Luna serves the best ecuadorian highland coffee


Cuello de Luna Cotopaxi Hotel also offers private
transportation, transfers and 1 day excursions
Private transportation
Transportation is from the Hotel to the destination or from the destination to the hotel, or from the hotel to the destination and back immediately without delay, the rates are flat from 1 - 4 persons (minimum rates), over 5 persons per person rates apply.
Destination
Cotopaxi (refuge car parking)
Ilinizas (La Virgen)
Corazon (Hacienda)
Rumiñahui / Limpiopungo
Quilotoa Crater Lake / Zumbahua
Chugchilan
Chimborazo (Carrel hut car parking)
Cayambe (Refuge or parking)
Pasochoa (natural reserve entrance)
Pichincha (Cruz Loma or Guagua)
Saquisili (indian market)
Laso
Latacunga
Quito (centre / Airport)
Riobamba (railroad station or hotel)
Alausi (railroad station)
Baños (hot springs or hotel)
Papallacta (hot springs or hotel)
Rates for day tours
Day tour rates include transportation and spanish speaking driver/guide, guided hikes and/or biketrails,
NOT included are nationalpark fees, mountain guide, entrance fees, train ticket, food and beverage, tips
On request we provide English-speaking driver/guide at extra cost.
For day tours and excursions Hotel Cuello de Luna can provide Boxlunch.
For 1 and 2 persons flat rates are charged, for 3+ persons per person prices apply.
Guided day and half day tours
Cotopaxi (Limpiopungo hike, ascent to the refuge and the glacier)
Iliniza North (refuge + summit attempt w/guide)
Quilotoa lake, Zumbahua
Quilotoa w/crater walk (5h), Zumbahua
Quilotoa Loop, Zumbahua, Chugchilan, Isinliví
Chimborazo (Whymper hut + glacier)
Pasochoa natural reserve walk
Pasochoa (natural reserve + summit w/guide)
Saquisili indian market (half day)
Saquisili market and guided bike ride to hotel
Saquisili and autonomous bikeride to hotel
Latacunga (half day)
Quito (colonial town)
Devil's nose (Riobamba/Alausi)
Baños (hot springs, zoo, pailon del diablo)
For specific information and prices, please contact us.
Please check our new english website
We can provide Horseback riding and Mountain bike facilities on demand,
for this activities, please contact us on time and make your reservation in advance!
to make your reservation or request vacancy
please contact us